SPECIALTY PACKAGING
We have everything to solve your problems, and the people to help you do it. George H. Swatek, Inc. has the knowledge plus the experience to custom design your packaging.
Performance is the name of the game, and Swatek's experience is the winning play. Ask your Swatek representative about the unique problems we've helped to solve.
Packaging from start to finish...any size, easy loading and unloading, with total protection for domestic or international shipments.
Foam Fabrication
You've got a wide selection for product protection...both standard shapes and custom designs for your packaging needs.
Standard molded foam corners provide protection for almost any size or shape. Ask your Swatek representative to help solve your packaging requirements.
Protection with super sales appeal. Swatek packaging offers you both.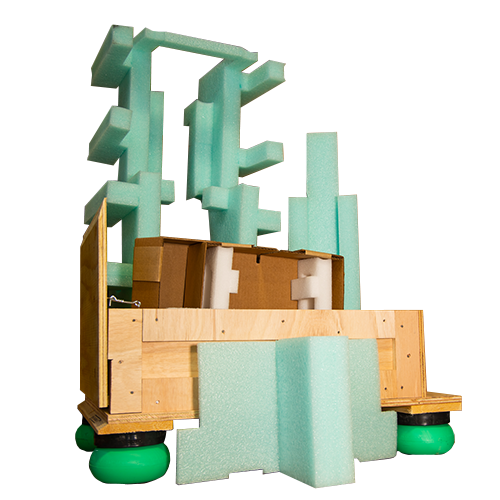 CALL US TODAY:

201.941.2400