Giving Thanks for How We Got Where We Are Today
Every Thanksgiving, we think about the many customers we've worked with over the years. There's been a lot of happenings at the Viking family of companies, and all of our growth is due to our customers. So, while we give thanks this year to our customers, here's a round-up of where we are today in 2021, and how customers helped us get here.
The Croce family began in the packaging business in 1892 as F.D. Croce Company. From the very beginning, my family was committed to supporting our customer's growth. As the years have passed, our obsession with meeting our customer's needs has never changed.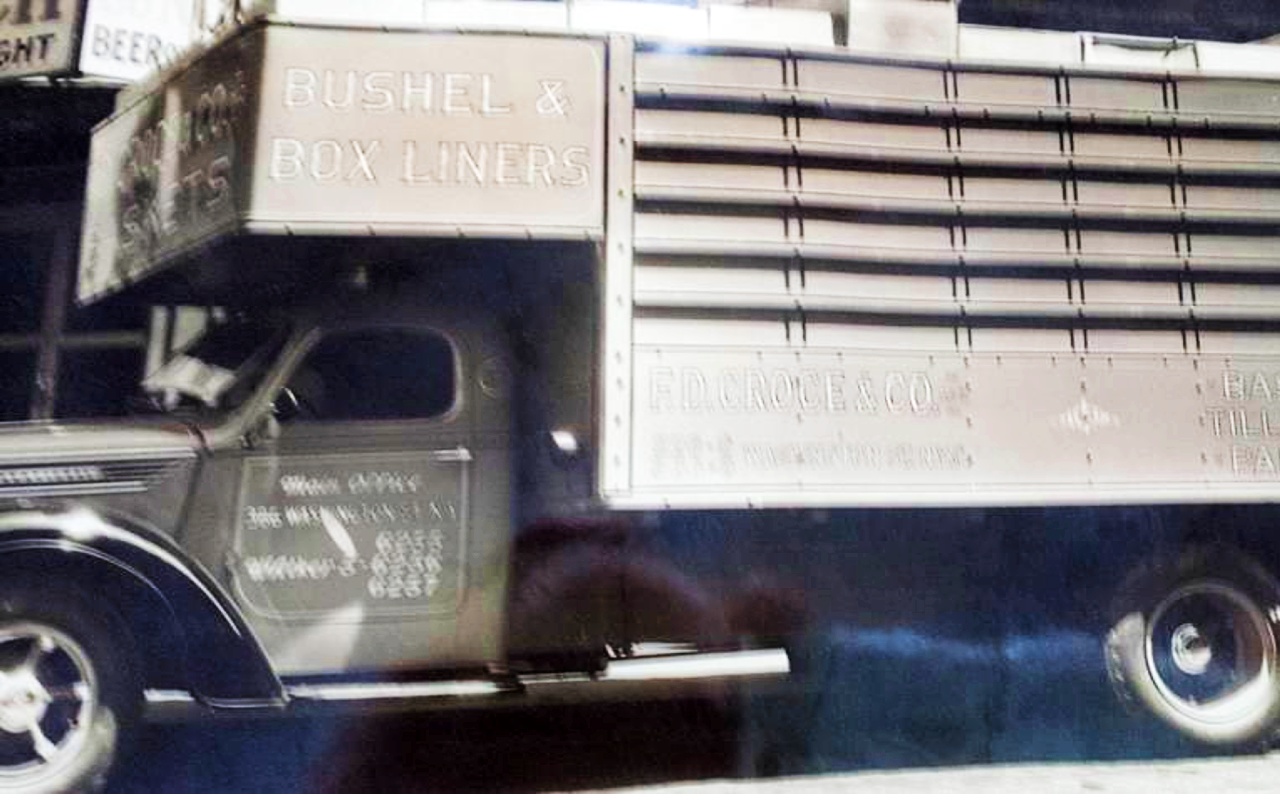 Innovating to meet customer needs
In the 1970s, F.D. Croce Company supplied wooden crates and corrugated partitions to the apple farmers in the Hudson Valley. The corrugated partitions were increasingly difficult to source, so L. Russell Croce started Viking Industries to supply those partitions to F.D. Croce Company. This would ensure our customers' needs were met consistently and timely.
As Viking Industries' customer base grew, the building was expanded four times, and we continually invested in equipment to meet changing customer needs. We were early adopters of new technology like Mini cartons and inside printing for e-commerce boxes, innovations and improvements that were driven by customer demand for complete packaging solutions.
In 2003 we co-founded Freedom Corrugated to supply Viking's raw corrugated sheet needs. This investment has provided a continued source of quality raw materials and ensures that we can provide the timely service our customers expect.
Expanding partnerships and providing new customer solutions
In 2020 we returned to our F.D. Croce Company distributing roots by creating a formal partnership with the George H. Swatek company. Similar to the Croce family, the Swatek family has been obsessed with satisfying customer packaging needs since 1955. This partnership strengthens the Swatek customer base with the alignment to Viking and Freedom. It also provides preferred access for the Viking customers to additional packaging lines like Sealed Air foam solutions and internal protective packaging as well as cases and crates.
Also in 2020, Freedom Corrugated signed a preferred paper supply agreement with International Paper further strengthening our supply chain. This critical partnership ensures, from the paper mill level through the corrugator and converting operation, that our customers get the security of continued supply and the cost advantages of the national brand packaging companies, while maintaining the close family relationship and service our customers value.
In 2021, the Viking Packaging Family of companies grew once more with the acquisition of Government Resource Packaging Products in Jasper, GA. This follows suit in helping our customers who sell to government entities get their government-specified packaging from the trusted Viking family.
From a small packaging distributor in 1892, Viking Packaging now encompasses two sheet plant converting operations, a key distribution location in the metro NY marketplace, as well as a partnership in a corrugator and key supply contract with the largest paper supplier in the country. These alignments continue to enhance Viking Packaging's obsession with meeting our customers' needs.
As we look to 2022 and beyond we have key equipment investment and building expansions in process to continue to provide service, quality and innovative packaging. Again, our customers are the driving force for these improvements.
Our greatest source of pride is seeing how the work we do helps our customers, employees and vendors to succeed and grow. Happy Thanksgiving from all of us at the Viking family of companies!
CALL US TODAY:
845.883.6325