HV MFG Magazine Highlights Viking Industries President, Rich Croce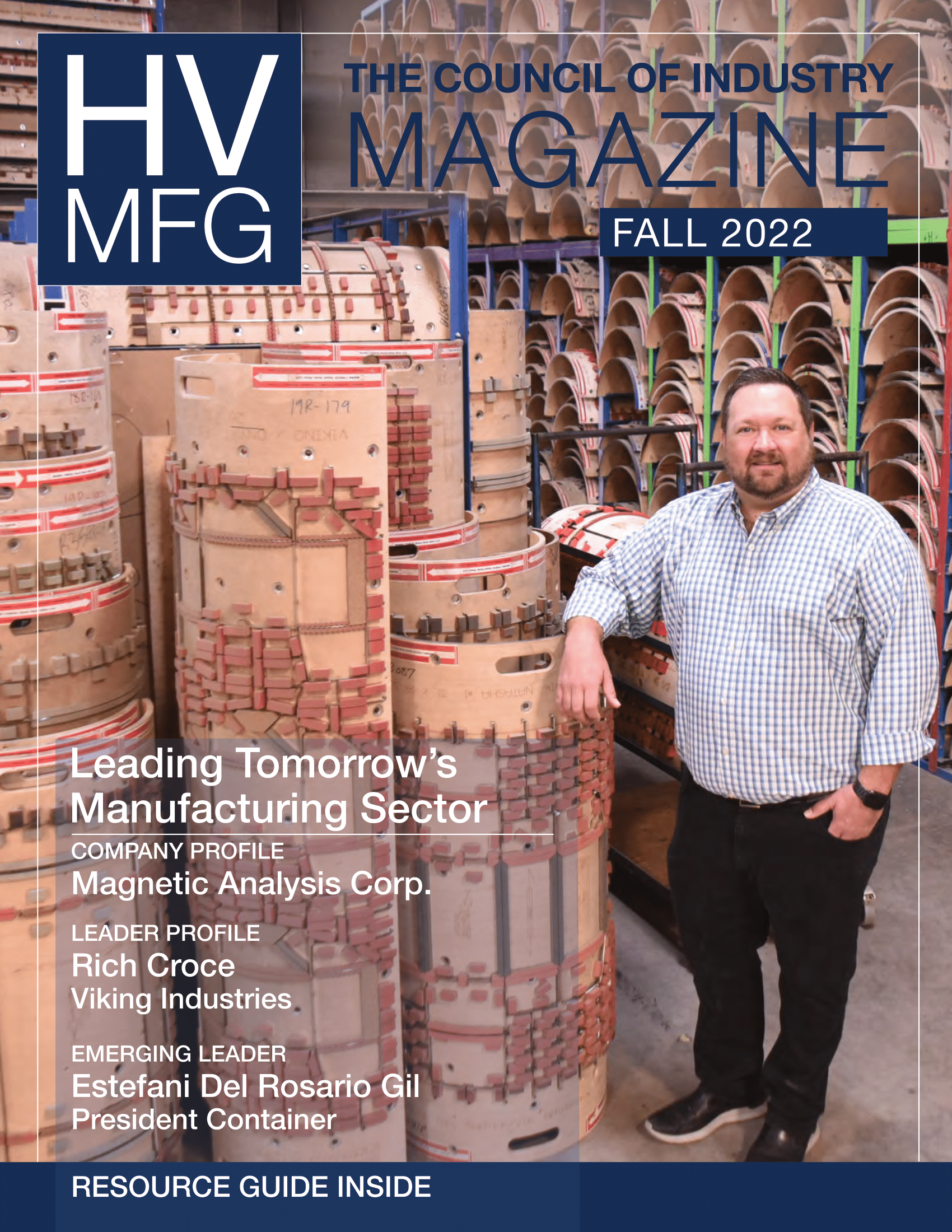 This month, Rich Croce graces the cover of HV MFG Magazine for their Fall Issue. The Leader Profile highlights Croce's journey with Viking Industries, from odd jobs around the plant to company president.
Croce speaks in the interview about spending summers and afternoons in high school working wherever he was needed at the Viking plant, where his father was also President at the time. However, following in his father's footsteps was never the plan for him. After failing out of his college engineering program senior year, Rich had to rethink his future and eventually returned to Viking in a customer service role.

When it became clear that Rich Croce could take his father's place as Viking's president, he set his sights on becoming the best leader he could be. He began reading up, educating himself, and working with a coach. This work is reflected in the employee-focused philosophy the company abides by to this day.
"I do believe we have strong employee engagement and committed, loyal employees. I believe they are committed to Viking because Viking is committed to them. You have to be genuine in your approach, otherwise these types of things can feel forced and a replacement for genuine interest in the lives of the people who work for you."
What's next for Viking Industries? Growth has been a company focus for about 20 years now, and it's only picking up steam. Recently, Viking has undertaken an expansion in New Paltz and has its sights set on growing its market share.
To read the full piece, click here.
CALL US TODAY:
845.883.6325