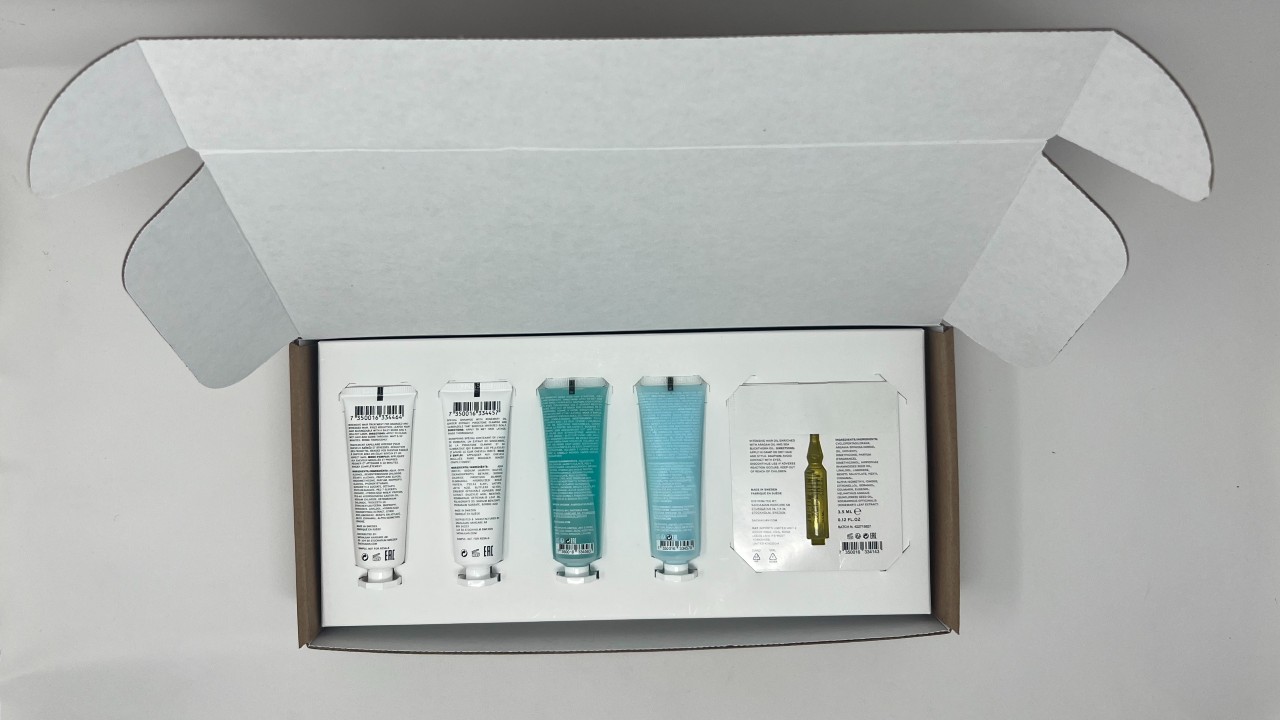 A Better Way To Ship and Display
Our client is a cosmetics company that specializes in offering a range of high-end products. They approached the Viking family of companies to design a new packaging option that highlighted and protected the precious cargo.
THE PROBLEM
Recognizing the broad range of services offered by Viking and Swatek, the cosmetic client approached us with a need for a packaging solution. They were looking for packaging that not only ensured the safe transportation of their cosmetic products but also effectively displayed them for customers. The products included tubes and glass vials, which required additional protection during shipping.
THE SOLUTION
To address the cosmetic client's requirements, we proposed the use of SBS white paper trays as the primary packaging material, along with a custom-printed E-flute mailer to promote effective presentation and proper protection during shipping. These trays are designed to provide excellent protection for fragile items and serve as a sleek and visually appealing background, enhancing the overall presentation of the products.
THE RESULTS
By leveraging our expertise and utilizing the SBS white paper trays, we were able to provide the client with an innovative and practical packaging solution. The trays created an attractive and secure presentation for their cosmetic products.
The design not only showcased the cosmetic items effectively but also addressed the concern of customer interaction. Viking and Swatek take pride in delivering solutions that are both functional and visually appealing, catering to the unique requirements of each client. By utilizing our extensive experience and range of packaging materials, we ensure that our customers' products are not only well-protected but also effectively displayed to captivate their target audience.