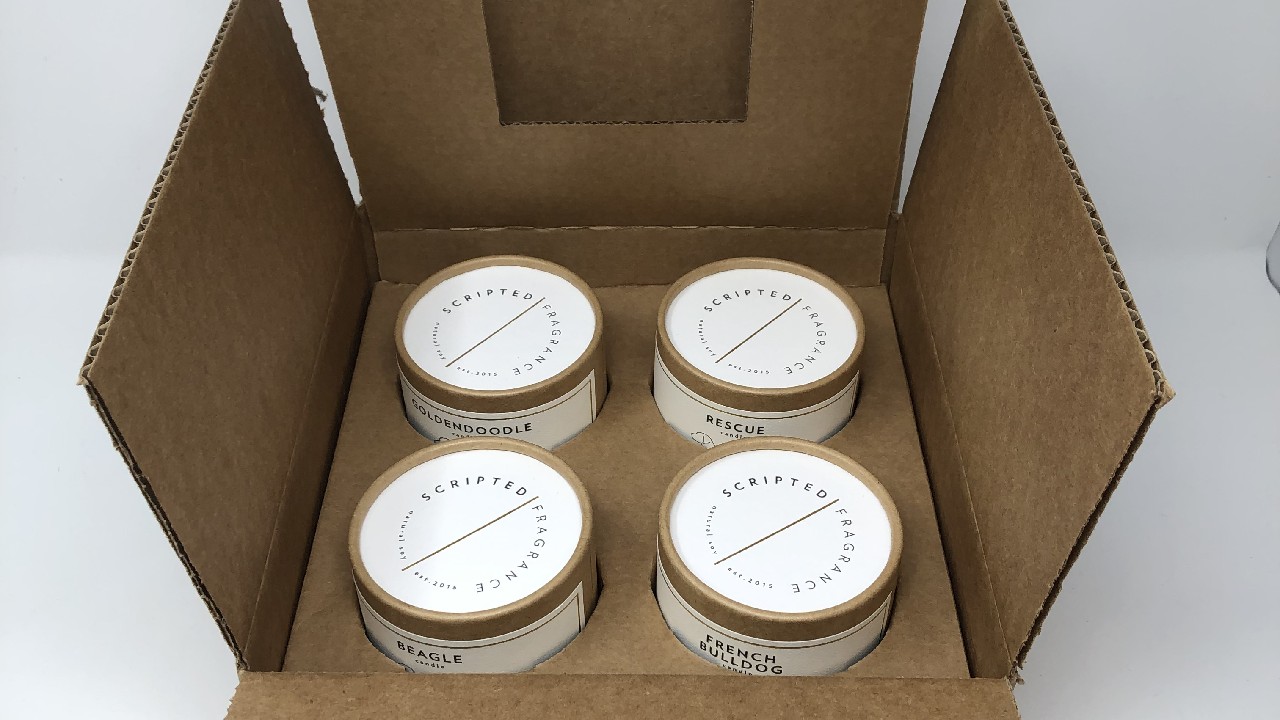 Scripted Fragrance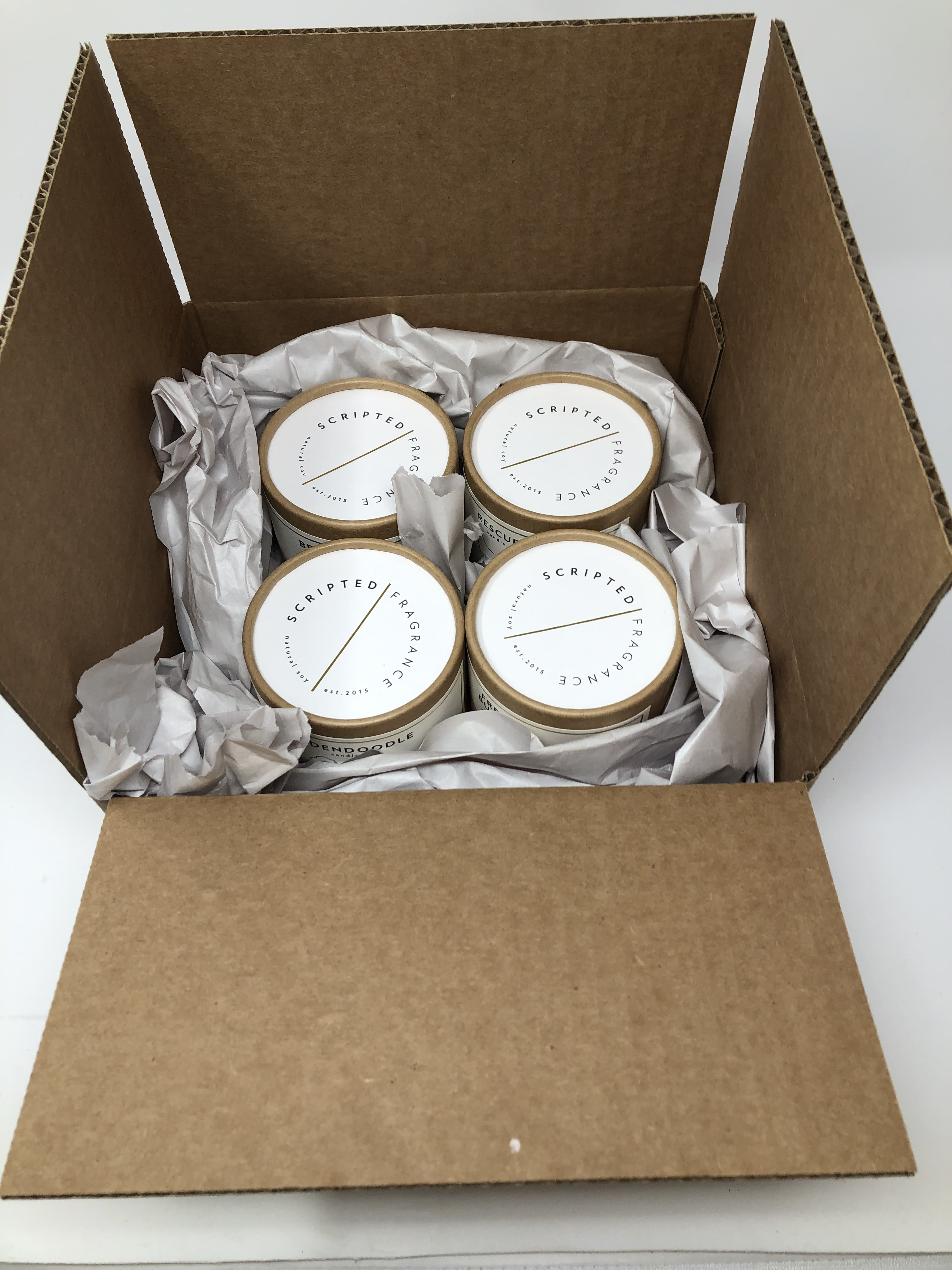 Founded by a mother-daughter duo, Scripted Fragrance is a New York-based candle company designed to evoke the scents of the things we hold close. Their 100% soy candles come in lines meant to remind you of your favorite states, cities, birth flowers, wellness & meditation, seasons, and even pets! The thoughtful design and sleek glasses are fashioned to complement any decor.
The Problem:
The graceful design of Scripted Fragrance's candles wasn't reflected in their packaging. The bulky boxes weren't cost-effective and required a ton of paper to protect the precious cargo, and about 90 seconds to fully assemble. With a company that was so thoughtful about product presentation, the packaging was lacking.
The Viking Solution:
Viking provided Scented Fragrance with new, more attractive die-cut inserts for their one and four-candle boxes. Viking's package took less time to assemble, required less packaging to protect the cargo, and elevated the customer experience.
The Results:
The new packaging cut the assembly time down from 90 seconds to single digits. Additionally, the new insert better protected the product inside, which means Scented Fragrance could eliminate the need for paper and use fewer materials resulting in a lower package weight and reduced shipping costs. Most importantly, the elevated packaging better represented the brand and provided a more sophisticated product experience for the consumer.