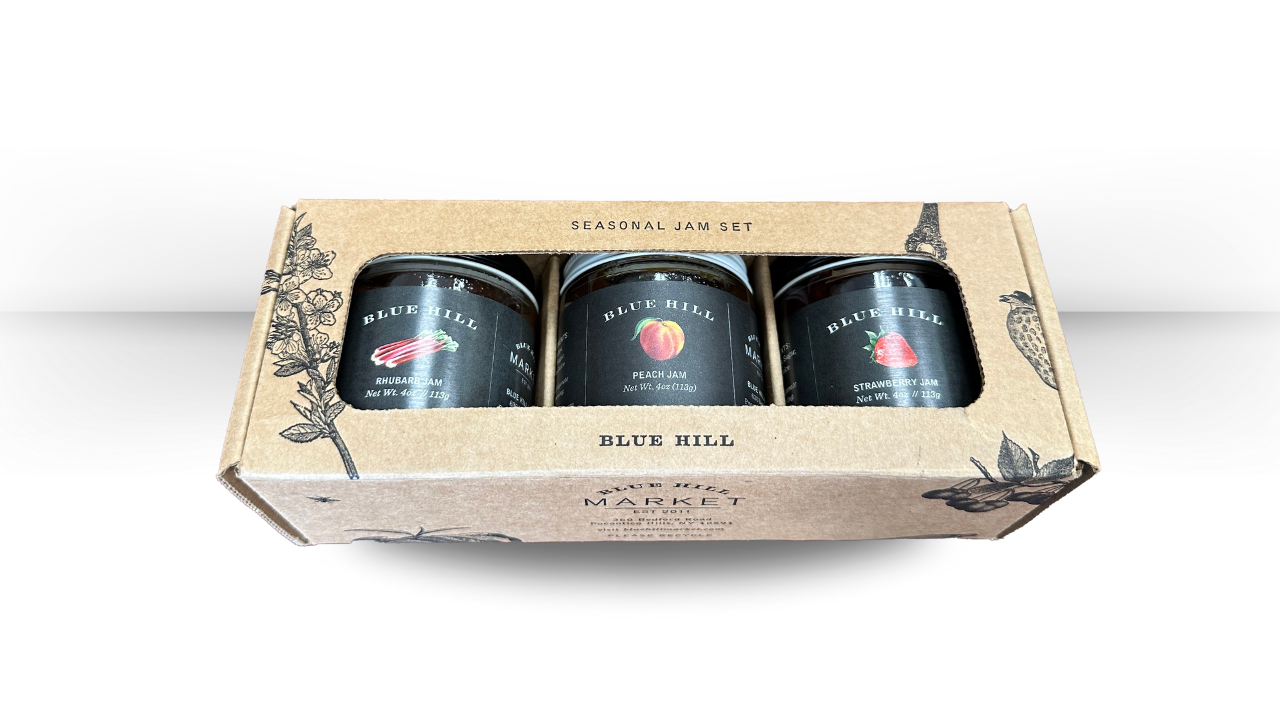 Blue Hill Market
Blue Hill Farm, a four-season farm in Tarrytown that's home to a two Michelin-starred restaurant and a market that sells a variety of artisan goods, approached Viking with a unique packaging challenge. They sought a presentation box for their delicious jams to sell both on their website and in their farm store. The primary objectives were to ensure the safe transit of the delicate jam bottles, maintain visibility of the product, and provide customers with a clear view of the jam types they were purchasing.
THE CHALLENGE
Blue Hill Market had a clear vision for their packaging. The solution should not only protect the fragile jam bottles during shipping but also enhance the customer's shopping experience by making the jams easily visible and identifiable. The packaging had to strike a balance between functionality and aesthetics to meet the market's high standards.
THE VIKING SOLUTION
Viking embarked on a creative journey to design the perfect packaging solution for Blue Hill Market's jams. The team recognized the importance of safety and aesthetics and proposed an innovative presentation box. For protection, Viking introduced a custom divider within the box. This divider not only kept the jam bottles securely separated during shipping but also added an element of sophistication to the packaging.
Incorporating transparency and aesthetics into the design was equally vital. Viking ensured that the presentation box featured clear panels, allowing customers to see the beautifully crafted jam bottles inside. The transparent sections were strategically placed to showcase the labels, enabling customers to easily identify the jam flavors they were interested in.
The final packaging solution achieved the delicate balance between functionality and aesthetics. It not only protected the jams but also elevated the customer's shopping experience, making it a visually appealing and informative choice.
THE RESULT
The packaging solution designed for Blue Hill Market exceeded expectations. It quickly became a highly successful gift pack, gaining popularity among customers. Blue Hill Market was so pleased with the outcome that they placed multiple reorders, a testament to the solution's effectiveness in meeting their specific needs.
This successful collaboration between Viking and Blue Hill Market at Stone Barns demonstrates our dedication to delivering tailored packaging solutions that not only meet but exceed our customer's expectations. We look forward to continuing to support Blue Hill Market and other valued clients in their packaging needs, helping them make a lasting impression in the market.

CALL US TODAY:

845.883.6325