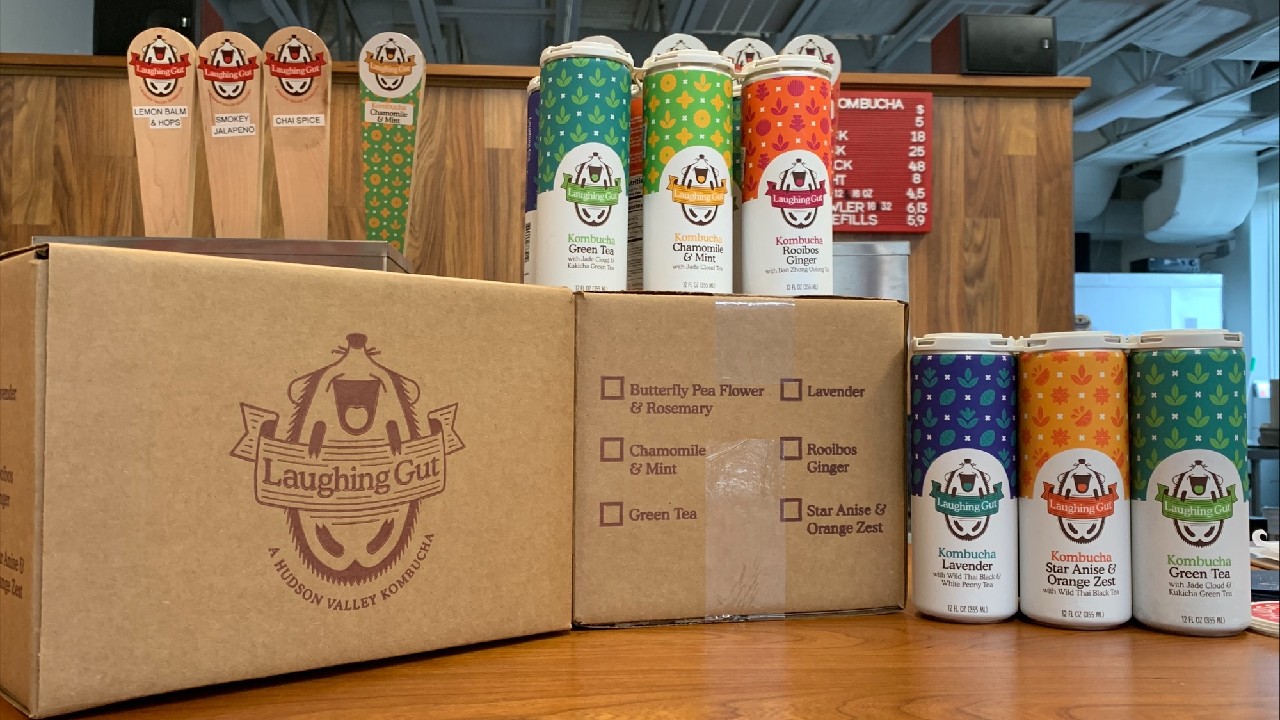 Laughing Gut Kombucha
Located just over the bridge in Poughkeepsie, Laughing Gut Kombucha is a locally brewed producer of fermented beverages and teas. Adam Benzinger, the brand's founder, started brewing kombucha from his own home after developing some digestive issues in 2018. Since then, the brand has grown beyond the at-home operation, to a full taproom setup.
The Problem
While the colorful slim cans were unmistakable, the box they came in left a ton to be desired. In fact, the lack of clarity on the packaging regarding what flavor was inside meant distributors and vendors had to fully open the box to reveal the contents. Not only was it a huge waste of time for Adam and his distributors, but it seemed like a simple fix that his out-of-town packaging source just didn't care enough to correct.
The Viking Solution
Viking helped Laughing Gut Kombucha create new packaging that better reflected the brand, and allowed the people packaging the goods to label exactly what was inside.
The Results
The new and improved Laughing Gut packaging saves distributors on the other end time during unpacking. It allowed them to skip opening up the boxes and instead could go straight to stock shelves.

"Viking's customer service is great – the staff is very knowledgeable, communicates with you during each step of the process and Chris even makes house calls to bring us by samples and a yearly calendar! We will be placing another order in the near future and are so happy to have Chris and Viking as our packaging partners." Nancy, Laughing Gut Kombucha