Need to protect your multiple-use case products?
Case Study: For The Record
Courtroom recording requires accuracy, transparency, security, and accessibility. For The Record is a leader in capturing the sound and sight of justice. They help modernize courtrooms around the country, providing solutions for reliable and accurate court records. These solutions include hardware and software configurations, and AV installations and audio design services that improve recording capacity, quality, and playback, so courtrooms can achieve the gold standard in digital court recording.
The Problem
Equipment used is portable and delicate

Court reporters need to transport hardware to different courtrooms and locations

Systems involve peripherals, like power supplies and microphones, that can easily become lost or damaged through use and transport
The Viking Family of Companies Solution
Top-of-the-line lightweight and durable repeat use case with custom waterjet cut foam inserts for protection and organization.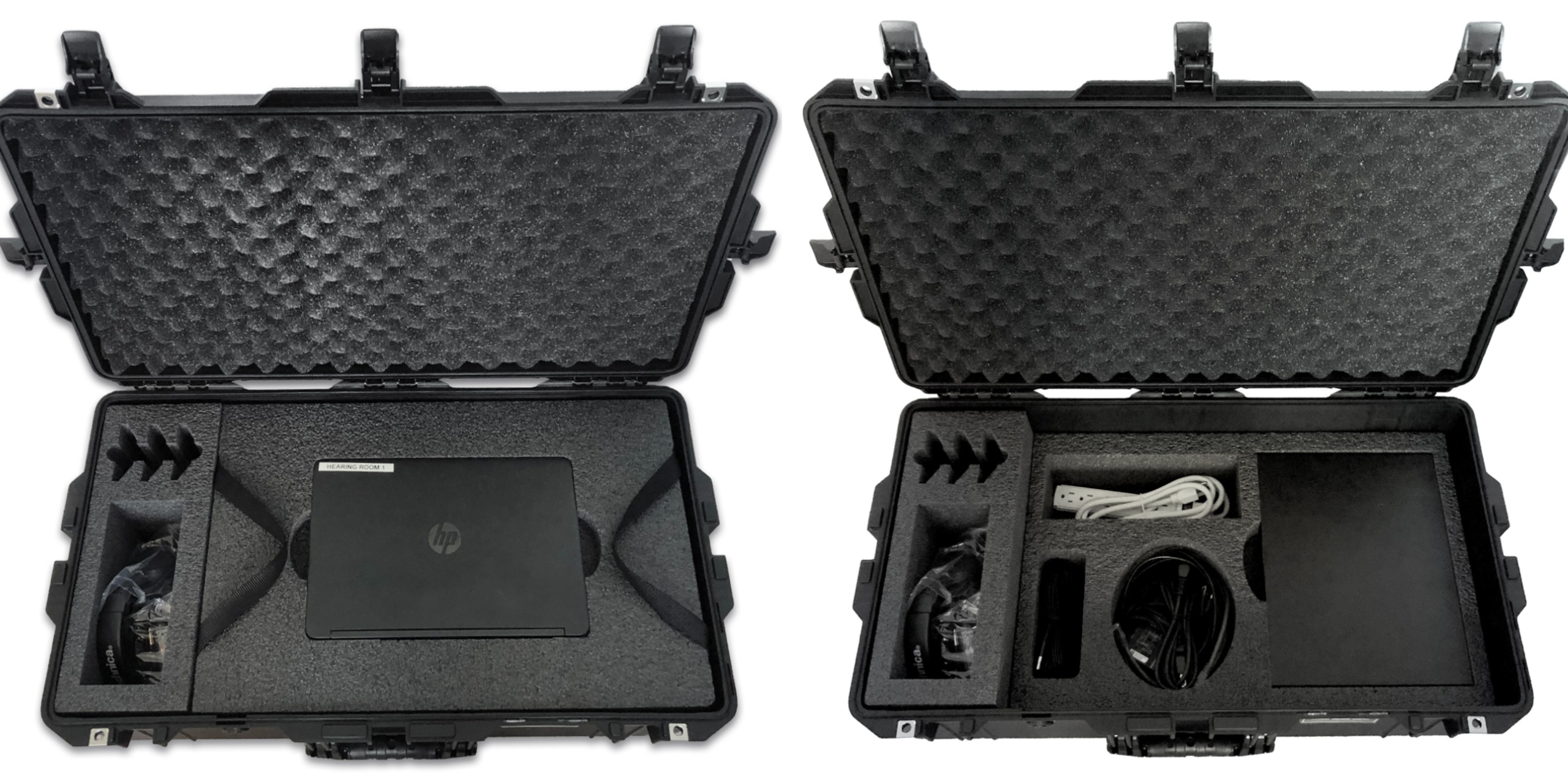 Viking's Swatek Packaging Solutions division worked with For The Record to design cases that provide the ultimate in protection, inside and outside of the case.
The Pelican Air Cases are highly impact-resistant, so For The Record can deploy courtroom recording hardware without worrying about costly damage. The cases are 40% lighter than other polymer cases, saving on shipment costs, and making it much easier for courtroom reporters to transport the hardware to and from various meeting rooms.
And, since the foam is custom cut for all necessary accessories such as the power supply, microphones, cables, and surge protectors, each component has its own spot. This ensures organization and reduces risk of lost items or component damage due to improper packing.
Safeguarding products and helping businesses do more through packaging — it's the Viking and Swatek way. See how we've helped other businesses solve their packaging problems.
CALL US TODAY:

845.883.6325