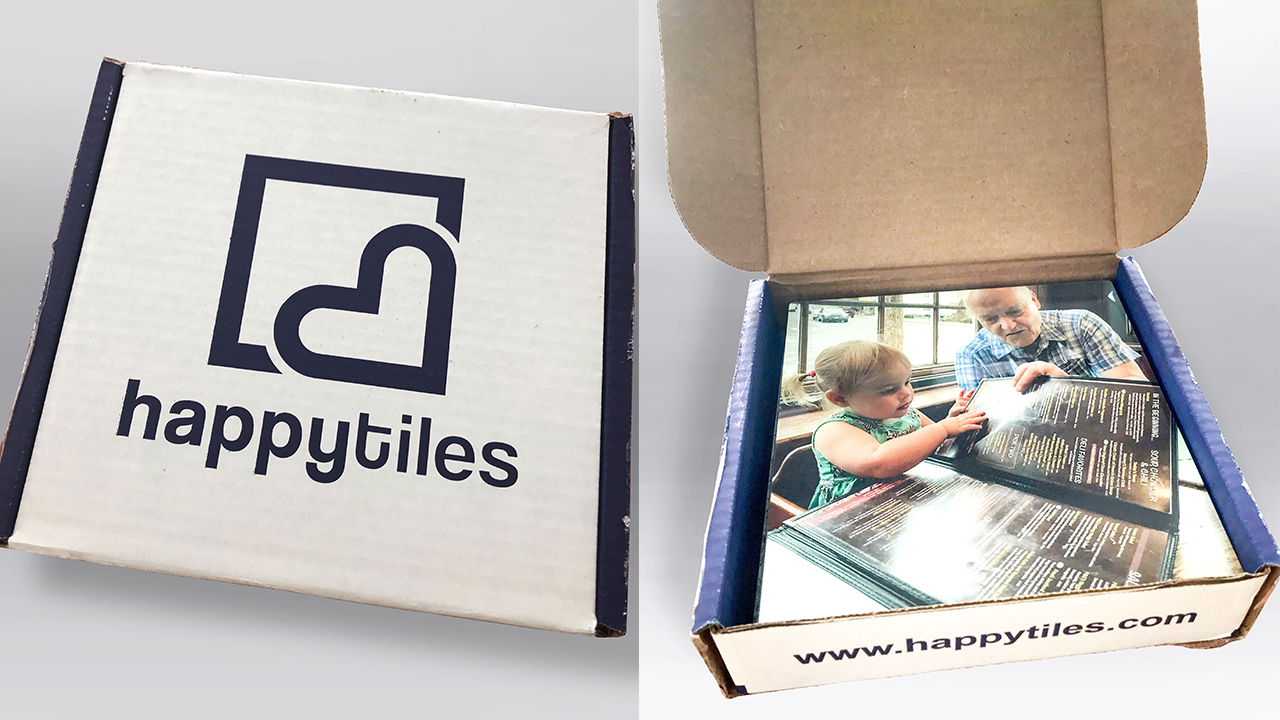 Happytiles
HappyTiles came to Viking as a referral from a current customer, who had experience with our customer-forward approach to solving packaging challenges. Their online business specializes in providing custom frames that come ready to be mounted with adhesive on the back and can be taken down and repositioned effortlessly. Happytiles was founded on the principle that photos are the celebration of lives and each one tells a unique story of what matters most.
The Problem:
While Happytiles are made and shipped in the U.S., the owner is internationally based and runs the company remotely. Their hands were tied when it came to reviewing products in person, so they needed to work with vendors they could trust. Moreover, their products were delicate, both in material and in content, so it was important that every package arrived in flawless condition.
The Viking Solution:
While most Viking solutions solve packaging-related problems, the challenge in this situation was communication. Our team was able to build trust with Happytiles by keeping in regular contact over Zoom and phone calls. We regularly met to video chat and present prototypes and changes made, so that HappyTiles was able to give feedback and have conversations in real time.
The Result:
Our reliability, personal customer service, and dependable communication put Happytiles at ease, and we were able to produce packaging they were thrilled with. We provided them with 6 different sizes of custom packaging that would fit and protect their precious cargo.
Not all wins can be measured in numbers or statistics. At Viking, the most important victory is leaving another customer satisfied with our product and service. We're looking forward to providing Happytiles with excellent service for all future packaging needs!

"I'm truly satisfied with Viking Packaging! Despite not being located near their facility, they've been incredibly supportive and responsive whenever I've had questions or needed assistance. Their boxes are top-notch - well-designed, sturdy, and have held up perfectly during shipping. Teri and the team have consistently provided excellent customer service and have exceeded my expectations. They're my go-to source for all my packaging needs." Omer Bachar, Happytiles