Down-Gauge Your Stretch Film For Upgraded Protection & Savings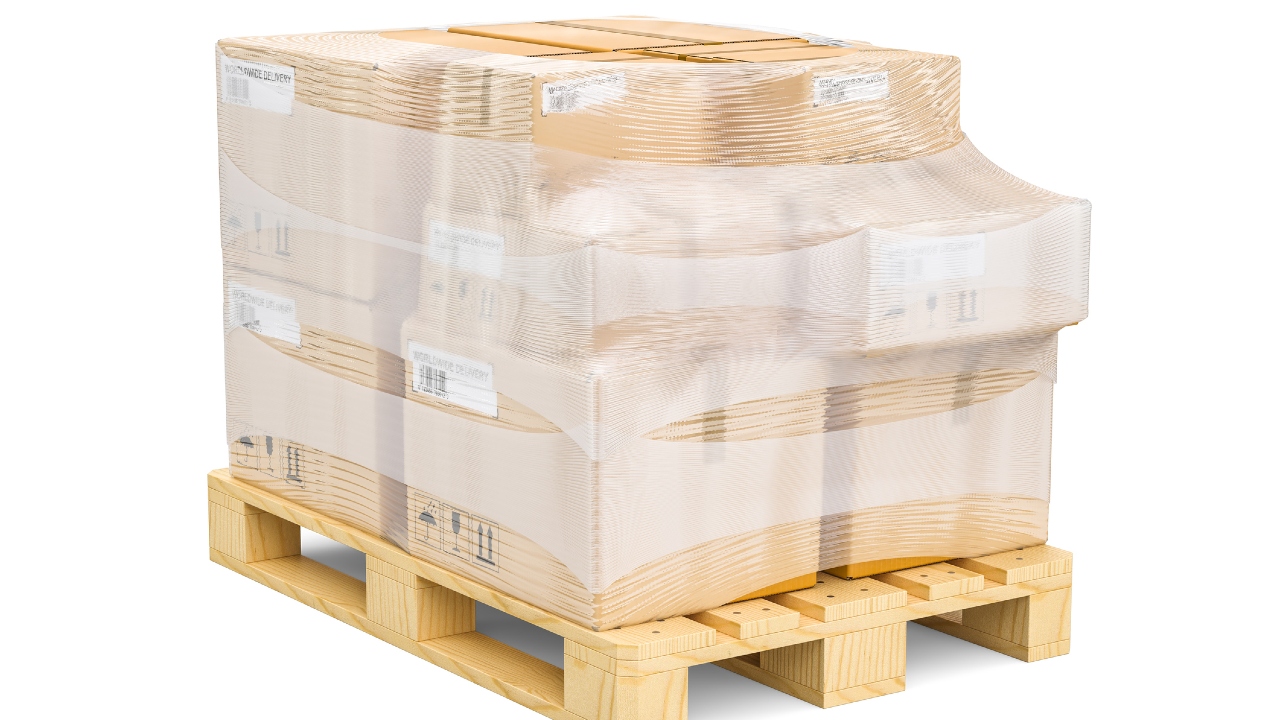 Are you wasting material and money with your pallet wrapping?
Stretch film secures palletized loads, adding a crucial layer of protection by minimizing movement so boxes do not shift on or topple from pallets. Stretch film also further secures products by discouraging load tampering and theft once palletized and wrapped.
But, not all stretch film is the same.
When it comes to choosing stretch film material, there are quite a few options, actually, including cast vs. blown film, various gauges, pre-stretched, machine stretch, and more.
Cast stretch film is the industry standard. It is flexible in application and has high cling and clarity to see wrapped products. Some material is optimal for tear and puncture resistance, as is the case with blown stretch film.
Stretch film can be optimized for hand application, such as pre-stretched or easy stretch material that makes workers' jobs a bit easier. Machine pallet wrapping material options are also available for high-volume automated applications.
Advances in materials and processes have also led to high-performance films for both manual and machine applications that use less material while delivering the same or better level of security. Wrapping pallets with down-gauged-but-stronger film means less material is used. So there is less wasted material and less overall cost.
Thinner high-performance film helps businesses add increased sustainability into their practices, too. Viking's corrugated packaging solutions are sustainable due to the ease of recycling paper fiber, but the plastic material used in most stretch films is not as easily recyclable. Although there have been some advances in the industry touting new, more PAPER-BASED PALLET WRAPPING OPTIONS, you can easily increase sustainable practices by reducing the amount of stretch film by down-gauging to a thinner material.
Stretch film is just one of the many packaging solutions offered by the Viking family of companies, and it's a perfect illustration of the value that we bring to our customers. Saving costs and using a thinner material for sustainability are both great and sensible goals for any business, but it's crucial to ensure that the solution performs as well or better. Contact us to learn more about how when it comes to your packaging problems, it's a wrap!
CALL US TODAY:
845.883.6325