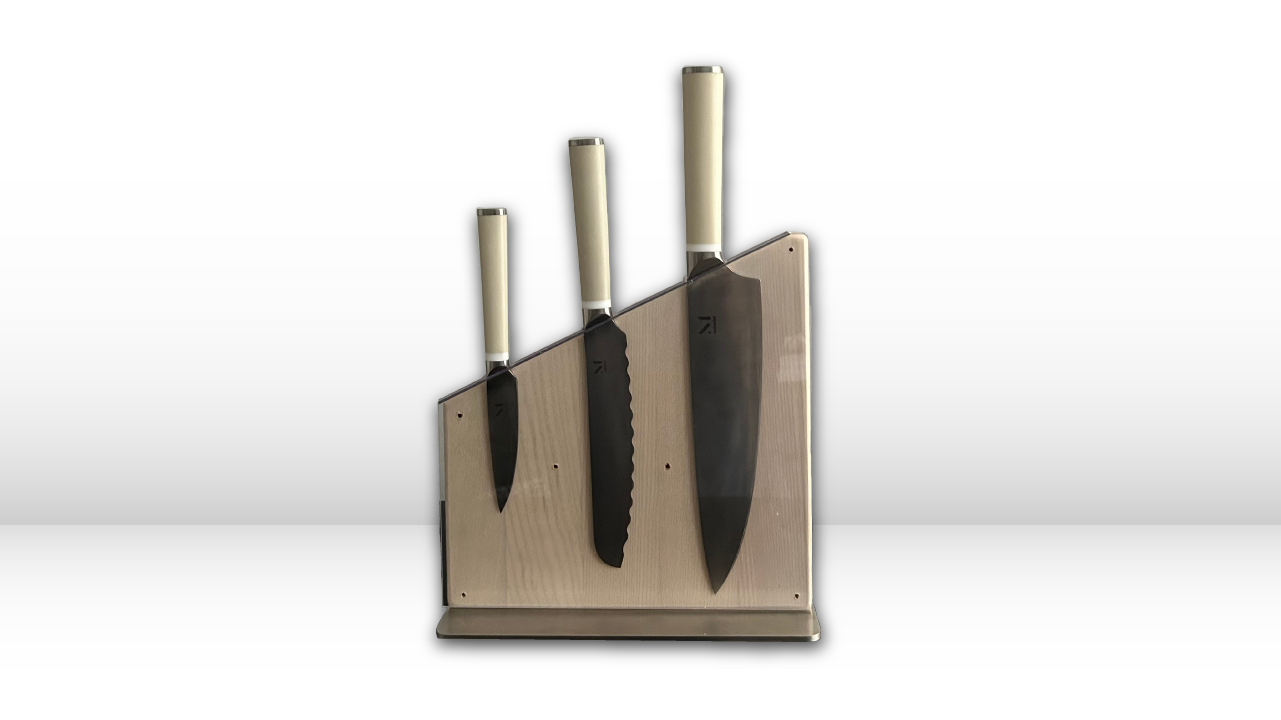 Material
Material has been a customer since 2018. The company sells a wide array of high-end kitchen products, and has even benefited from our expert solutions in the past!
The Problem
Material knows that the Viking family offers more than just packaging solutions. With the tools we use every day, we're able to solve problems even beyond shipping. However, the products they were displaying were kitchen knives, which obviously comes with liability concerns.
Material's retail partner wanted to display their unique knives and holders in-store. However, an issue arose with displaying the kitchen tools without allowing customers to pull the knives–especially when it came to Material's sleek and unique knife holder, called The Stand. This holder isn't designed in the style of a traditional block, the knives stick magnetically to a slab of wood. With the unique design came the need for a unique solution.
The Solution
While corrugated cardboard boxes are our usual go-to, our first solution for Material's more traditional block display was a clear acrylic display box. For The Stand utilized, we used VHB 3M tape as a strong adhesive, preventing the knives from being removed from their display, and acrylic encasing the whole thing.
The Results
For our clients at Material, we were able to offer solutions that were both classic and cutting-edge. Employing materials that the Viking family uses daily in production helped us combat potential liability issues for the retailer partner. It allowed Material's unique products to be shown off and appreciated in an eye-catching and sleek display.