Finding a Better Way to Protect Fragile Artisan Goods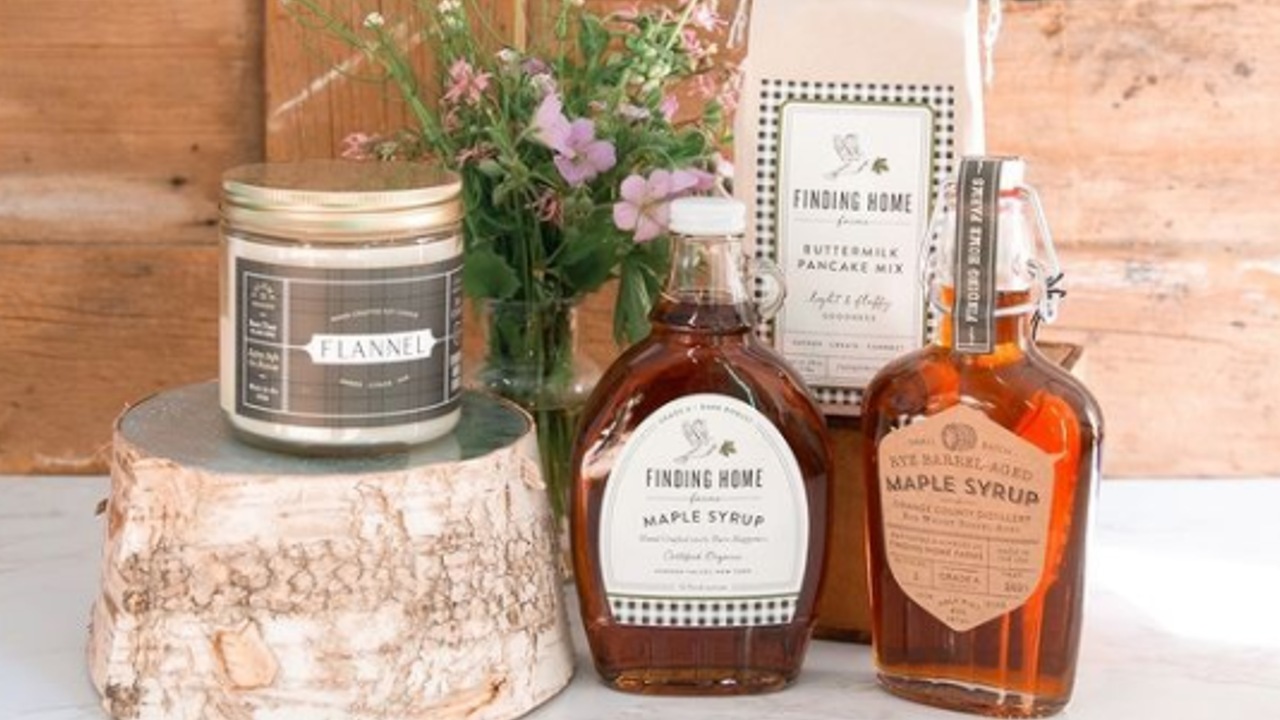 Case Study: Finding Home Farms
Finding Home Farms is a family-owned farm creating 100% pure maple syrup and home decor products. They ship their products to consumers all over the country through their website, and their products are also available at Lands' End. Finding Home Farms' flagship syrup and candle products are fragile, so they need a packaging solution that provides the ultimate in protection.
The Problem: Packing Peanuts are Messy and Provide Insufficient Protection
As business has grown, Finding Home Farms started going through a lot of packing peanuts. For many reasons, packing peanuts simply weren't cutting it. While packing peanuts provide cushioning, they are an unruly packaging product to store and use. Anyone who has opened a box full of packing peanuts knows how the material is prone to spilling out of a box. Packing peanuts take up a lot of space in shipping rooms, and most packing peanut material is not easily recyclable or reusable.
The Viking Solution: Custom Sustainable Cushioning Material on Demand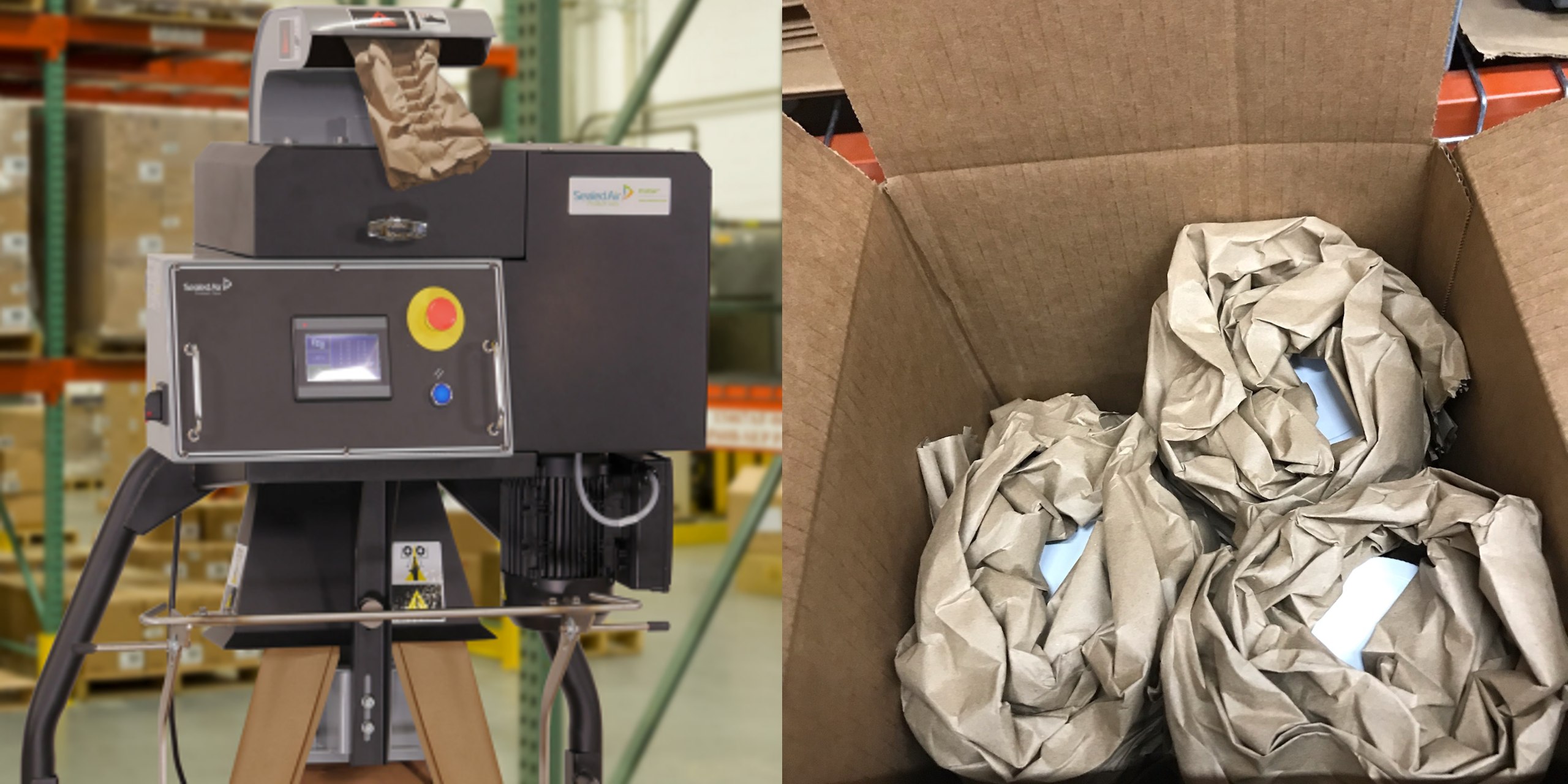 Viking helped Finding Home Farms ditch their packing peanuts for a Sealed Air ProPad cushioning system. The system involves a machine that feeds in flat paper material and forms it into custom-length paper pads, ideal for cushioning applications in work cell or in-line packaging operations.
Unlike packing peanuts, the paper pads are:
Customizable. Finding Home Farms presets the ProPad to form the paper pads into the perfect size for the products being shipped. Custom-length pads can be produced at up to 150 pads per minute.
Sustainable & Renewable. The Kraft paper used in the ProPad system is made with 100% recycled paper packaging material and is curbside recyclable. With this system, Finding Home Farms shoppers don't have to worry about how to dispose of packing peanuts.
Easier to Store. The paper cushion sheets stack neatly and take up less floor space than packing peanuts.
And, more importantly, Finding Home Farms have had no breakage with this new packaging solution, with the paper pads outperforming foam packing peanuts.
Here's what Finding Home Farms has to say about working with Viking:
"We have worked with Viking industries from the beginning. Viking has been a fantastic partner on projects small and large, helping to come up with creative and cost-effective solutions for our business.
What really makes Viking special is its people. Our relationship with our representative Teri is key as she goes the extra mile to ensure our needs are met and works to bring us ideas and resources that have really aided our business."
— Dana Putnam
Finding Home Farms, LLC
Looking for ideas to help improve your business? Connect with us and we'll show you how our packaging solutions deliver value in many areas, from protecting fragile items to embracing sustainability, and more.
CALL US TODAY:

845.883.6325