Custom Foam Inserts Protect & Organize
Packaging solutions from the Viking family of companies come in all shapes, sizes, and materials, and have countless applications. Corrugated is an economical and strong material offering practically limitless design choices. But, what if you need an extra layer of protection to keep electronics or other delicate items safe during shipping, or even during the product's entire lifespan?
For certain products foam cushioning is a better solution. If your products are repeatedly put in and out of their packaging for multiple use, a foam cushioning solution may be right for you. Items like laptops and sensitive electronics can be cradled within the foam providing shock absorbency without crushing. Displaying accessories and peripherals using custom-cut foam cavities in a repeat-use case can wow your customers, too.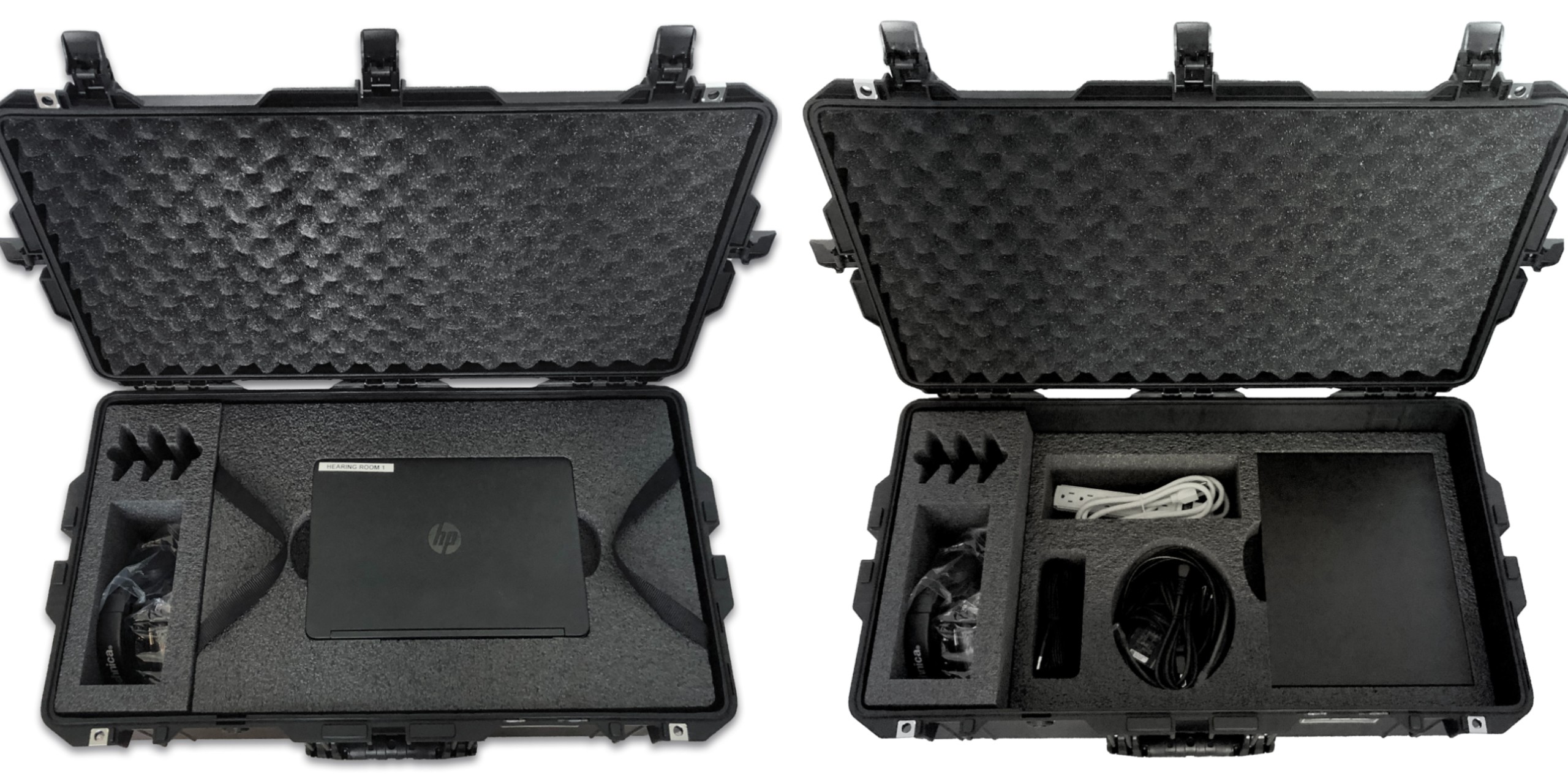 Custom foam inserts can come in a variety of materials as well, to offer the best protection for your needs. Polyethylene foam offers cushioning, vibration dampening and shock-absorption, and is water-resistant. Cross-linked polyethylene foam also provides strong shock absorbency, but its fine-celled foam resists chemicals and is impervious to mildew, mold, rot, and bacteria. And, if you have sensitive electronics, we can provide anti-static foam as well. We also offer a complete line of hard and soft shell outer cases as well as outer corrugated shippers.
When we say that these foam inserts are highly customizable, we mean it — whatever the size and shape of the item or items you want to protect, precision water-jet cutters, automatic die-cutting, or CNC abrasive wire cutting can make the perfectly precise housing.
And, like corrugated and other packaging solutions from the Viking family of companies uses recycled foam solutions and the trim in our process is also recycled.
From intricate cutouts for scientific tools to basic inserts, the Viking family of companies can help you protect your products. Learn more about all of our packaging solutions, today!

CALL US TODAY:
845.883.6325