Does your packaging match your brand?
Hepworth Farms
Hepworth farms is a multigenerational family farm for over 100 years. The Hepworth family are leading experts in organic and responsible farming. Their produce is the top of the line at Whole Foods and other leading grocers.
The problem
Current packaging did not reflect what went into their produce
They wanted their packaging to stand out like their farming practices do
It is critically important for the packaging to be environmentally responsible
The Viking solution
Create a branded box that is also environmentally friendly.
A Hepworth tomato is not just any tomato. It deserves a box that protected this produce as well as let their customer's know they were getting the very best. We used white corrugated and printed their logo on the boxes to ensure they stood out at the grocery stores.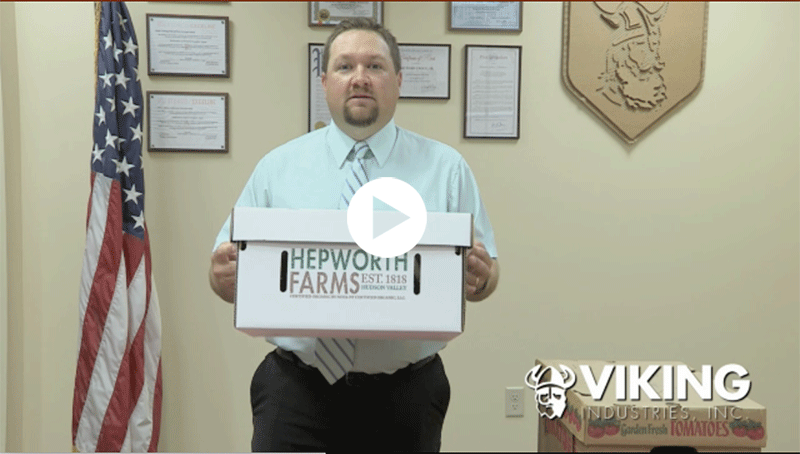 We also found alternative, water-based, moisture resistant coatings that could be used on the boxes to replace traditional wax coatings. This allows the boxes to be recycled through traditionally curb-side streams as opposed to needing special care to remove the wax coating before being recycled.
The Results
Since branding their boxes in 2012 their shipments have doubled to almost 2 million pounds of produce per year.
CALL US TODAY:

845.883.6325